"This article is missing something!"
This article is a C. It is missing three or more sections and has little to no imagery. Anything that can be added will be appreciated highly!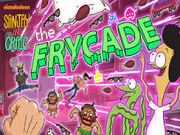 The Frycade is a Sanjay and Craig game that is based on the episode Maximum Dennis. You can play several games.
Gallery